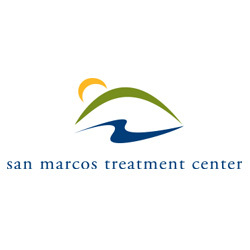 Utilization Review Clinical Management Coordinator
Sorry, this job has expired.
San Marcos, TX
San Marcos Treatment Center is now hiring a Utilization Review (UR) Clinical Management Coordinator to join our dedicated clinical team, providing services to short-term commercial managed care, Medicaid/State Agency, and Tricare-funded patients ages 7-18 with psychiatric, neuropsychiatric or neurodevelopmental issues and their families.

As the UR Clinical Management Coordinator you will be responsible for developing patient care documentation (MTP/MTPU); tracking certification and continued stays; completing appeals; reducing denials; and increasing length of stay through competent clinically-focused reviews and attention to detail.

• Demonstrated experience in utilization review, concurrent and retrospective review of open and closed records and related tasks.
• Professional license in good standing in healthcare field, (prefer LPC, LCSW, Nursing license).
• Must be licensed to practice in the state of TEXAS.
• Must be HIPAA knowledgeable and have the ability to maintain confidentiality of patient, facility and financial information.
• Must have capacity to understand and demonstrate appropriate and professional boundaries.
• Must have ability to work both independently and as part of a team.

• Understand and navigate LOCAT criteria utilized by managed care.
• Conduct utilization reviews.
• Comply clinical reports and demonstrate success securing continued coverage/authorization for patients.
• Prepare and submit appeals of denials.
• Demonstrate an ability to organize and efficiently implement all service as required in the areas of concurrent and retrospective reviews on open and closed cases.
• Respond appropriately and effectively to exceptional and unusual/non-routine occurrences as they arise.
• Demonstrate understanding of Utilization Review/Utilization Management in Psychiatric programs.
• Demonstrate knowledge of payor requirements related to Utilization Review and medical records.
• Identify record deficiencies based on payor requirements prior to releasing records to reviewing entity/payor.
• Notify staff as needed to assure required documents and timelines are met.
• Notify supervisors of problematic patterns and trends regarding record review.
• Provide copy of all certifications to patient accounts.
• Actively participate in Level of Care meetings and problem solving meetings.
• Provide accurate written denial/appeal report for Level of Care meetings.
• Work cooperatively with patient accounting, admissions, clinicians and other departments to assure efficient use of resources.
• Monitor and maintain accurate and up-to-date database of all reimbursement denials and appeal status.
• Demonstrate knowledge of appeal procedure by various payors and/or obtain protocol from payors.
• Notify clinicians, patient accounting and supervisory staff of all denials within 1 day of receipt.
• Assure no technical denials are given due to late UR submission of CSRs or required documents.
• Produce accurate monthly summary of UR activities and PI monitoring.
• Assist supervisor in monitoring and identifying patterns of care and quality of medical record documentation.
• Must have professional and positive verbal, written and interpersonal skills.
• Excellent computer skills.
• Ability to learn new systems.
• Strong organizational skills and attention to detail.

About us:
Founded and in continuous operation since 1940, San Marcos Treatment Center has maintained its core belief in the value of each individual as championed by the Browns more than 70 years ago. We are a provider of intensive psychiatric residential evaluation and treatment, offering services to a unique population of children and adolescents from across the United States and overseas.

We are an Equal Opportunity Employer.




http://jobpostmedia.com/privacy-policy/

8415